Isiwun' Back To USA Shallow Rivers
Congratulations to Angelita Jessee and "Cowboy", awarded Winners Dog at Ashville Kennel Club June 2008!
Thank you Judge M Sue Richey!
Congratulations to Angelita and Cowboy, awarded Winners Dog at Tennessee Valley Kennel Club November 2007!
Thank you Judge Studebaker! Cowboy was given to Lisa by Shallow Rivers Aussies in France who in turn gave to Angelita where we knew Cowboy has the full attention, training and love needed! What a team comprised of our wonderful boy, Cowboy, and a fine young lady, Angelita! He resides with his owner and buddy, Angelita in Tenneesse and is co-owned by Inez Lindsey and Lisa! Lisa and Timber Kennels are very proud of this dynamic duo!
For more info or to contact Lisa, click here: lisa@timberkennels.com
Isuwin Shallow Rivers Back to USA, AKA Cowboy and Angelita Jessee




Cowboy is an Australian Shepard. He is a wonderful boy! Blue merle in color with one brown eye and one blue/brown. He was born in France and sent to Lisa by her friends Natacha DuFour and Claire Buchy. He is lovely and a quick learner. His herding instinct is sharp and he is very willing to please. Whelped 3-18-06. He is quite spectacular!

Contact Lisa at: lisa@timberkennels.com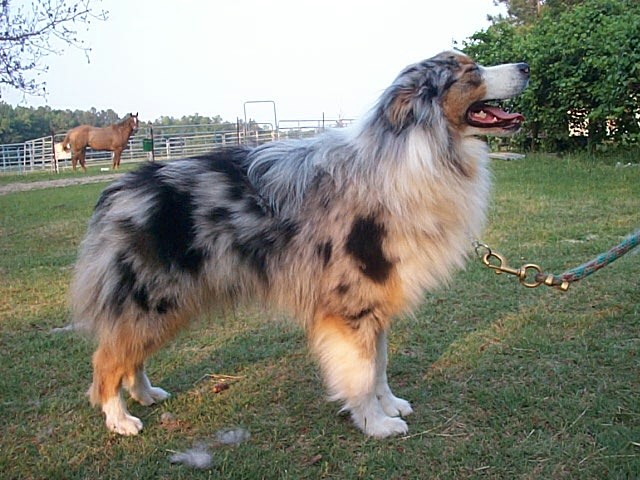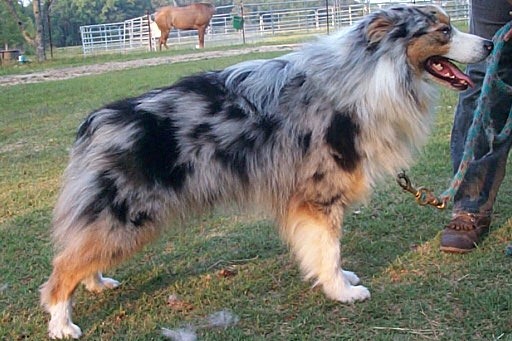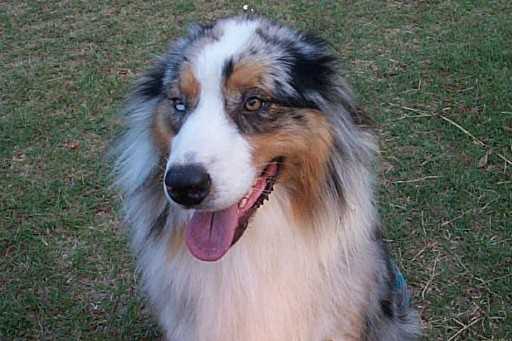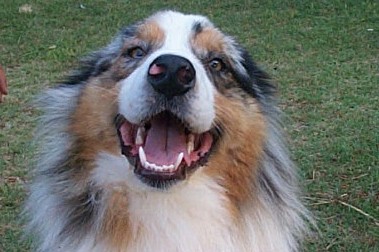 Cowboy is sired by Sunshines Navajo Code Talker by AKC Ch.Eilte's Catch Me If You Can and Sunshines Passion For Action. His dam is Moorea's Danse Avec Les Loups by AKC Ch.Heatherhill Black N Decker and Stone Ridge Front Page Story.

Congratulations Angelita and Cowboy!