Haystack is by Ch. Hiredhand Timber Takeo and out of Timber Red Lady! She was whelped at Timber Kennels on 1-21-01! She is BAER normal and Optigen tested Pattern A!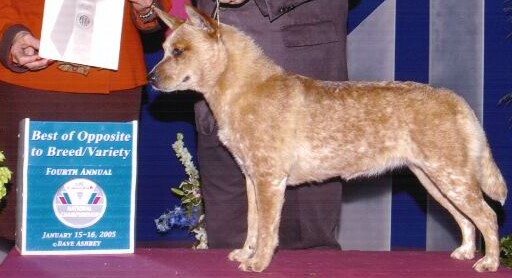 Timbers Tennessee Rain and Timbers Fire in the Haystack completed their AKC Championships in 2003!
Featured below are photos of Haystack taking multiple Group placements! "Hay" was on national TV Thanksgiving Day 2003 earning Best of Breed and representing the ACD in the big Philadelphia National Show! Hay was expertly handled by Steve Ware during her campaign! Hay is owned by Lucinda Zimmerman.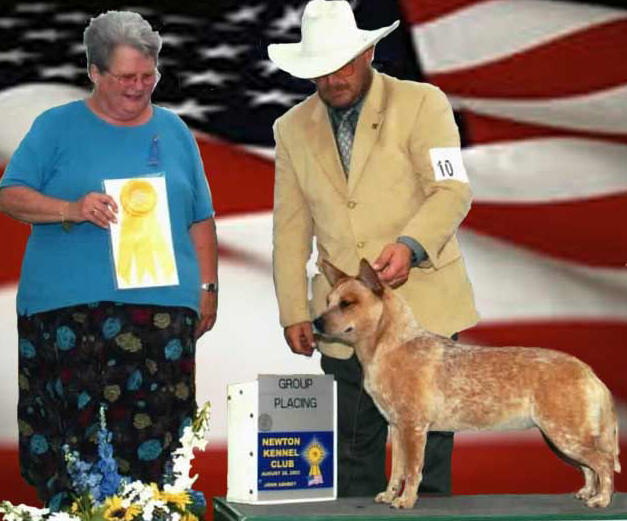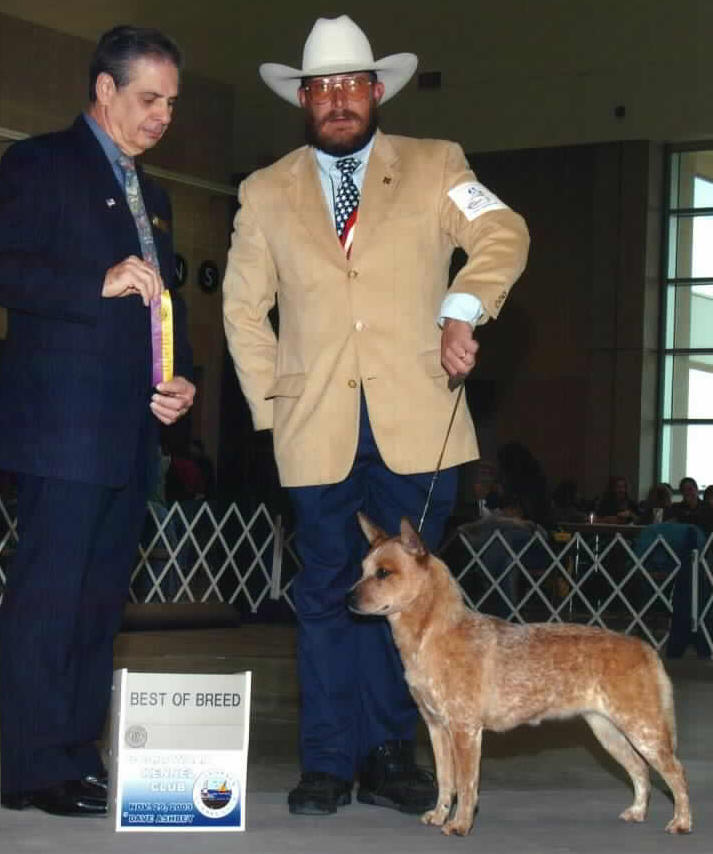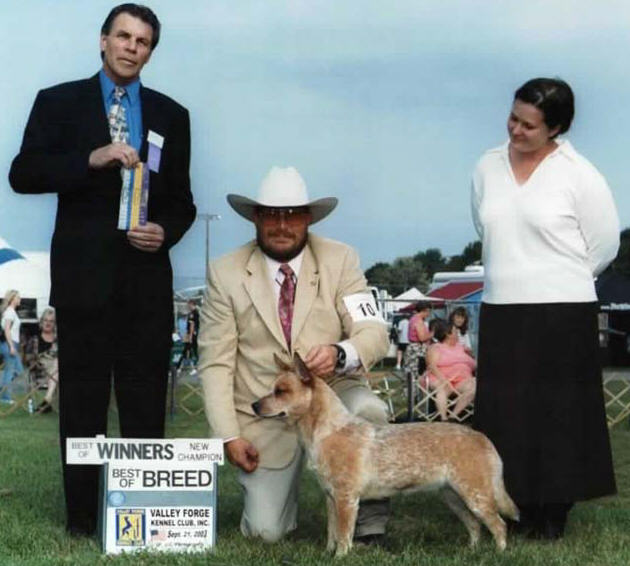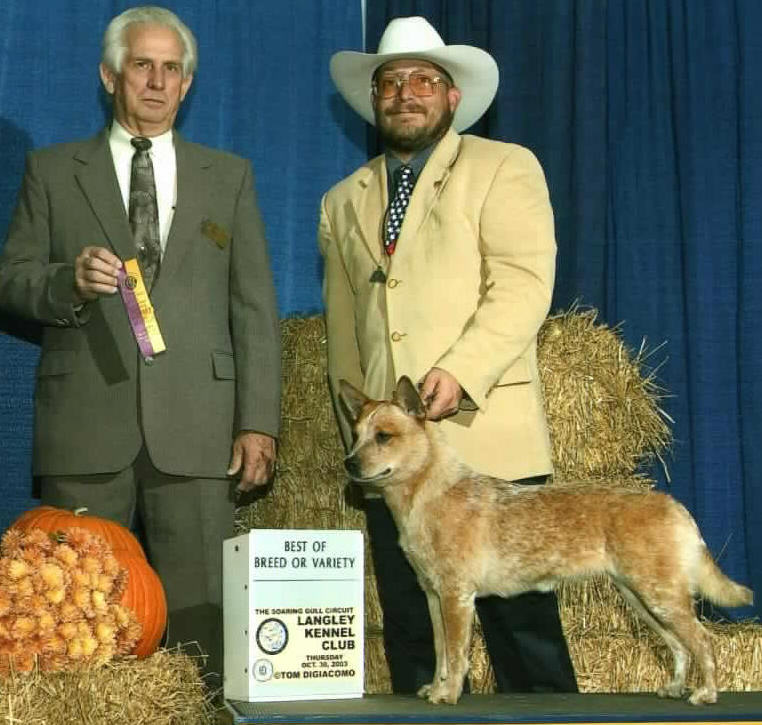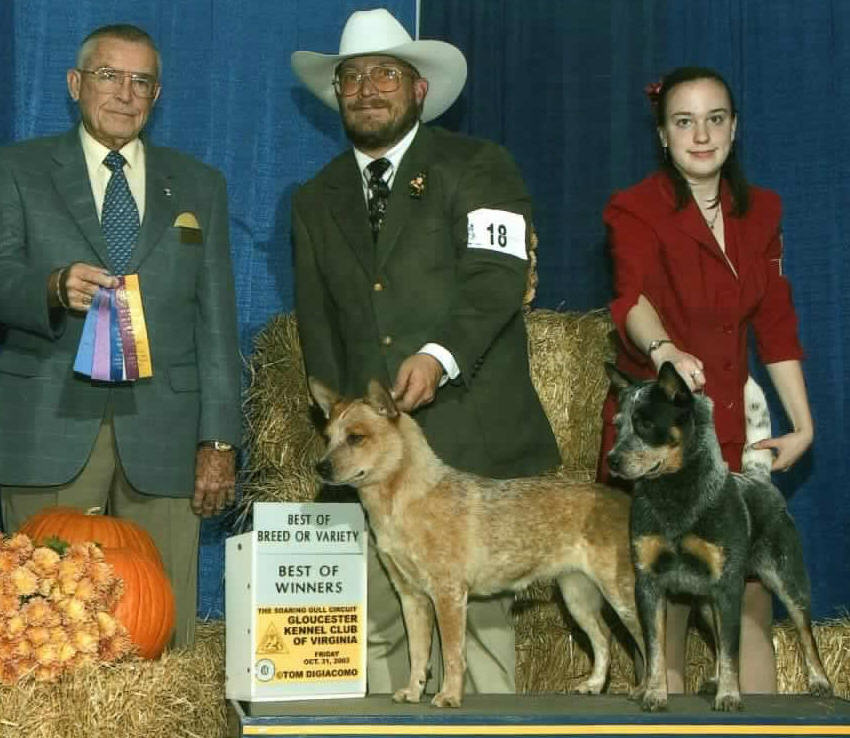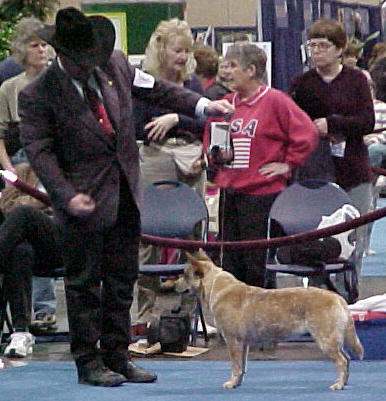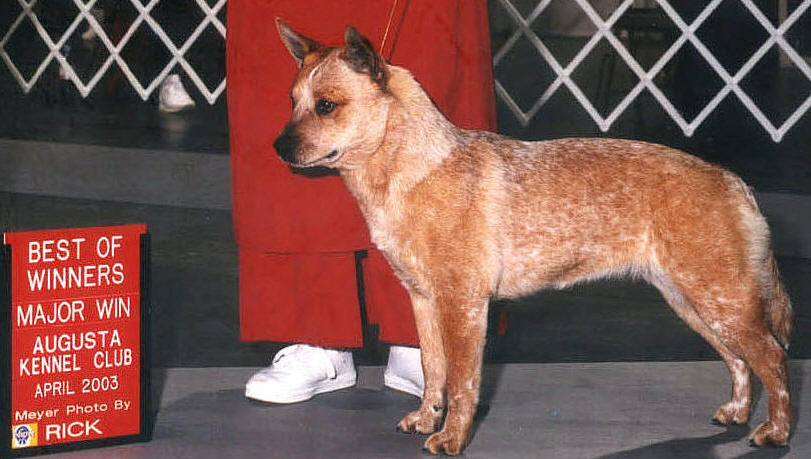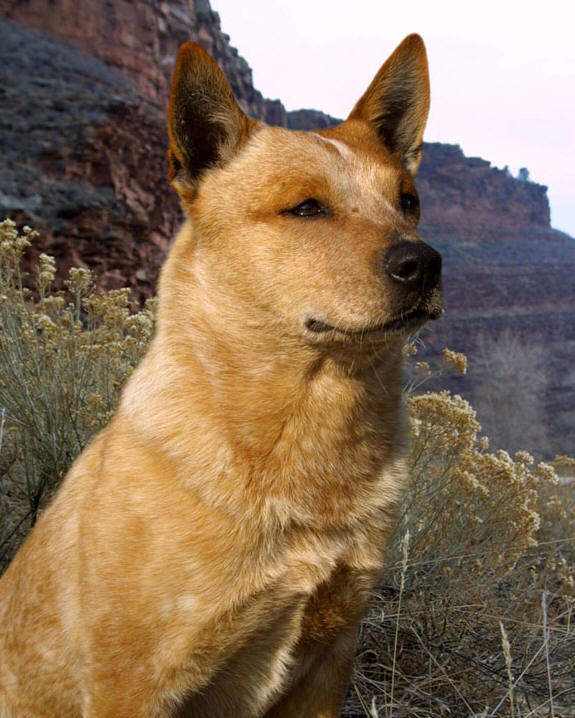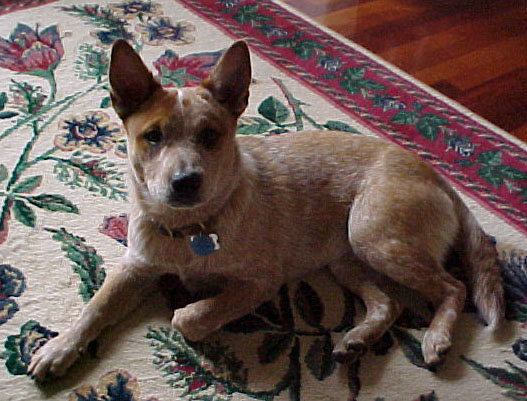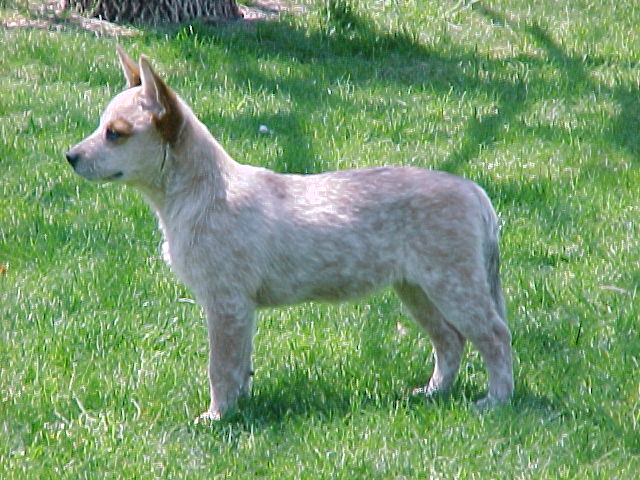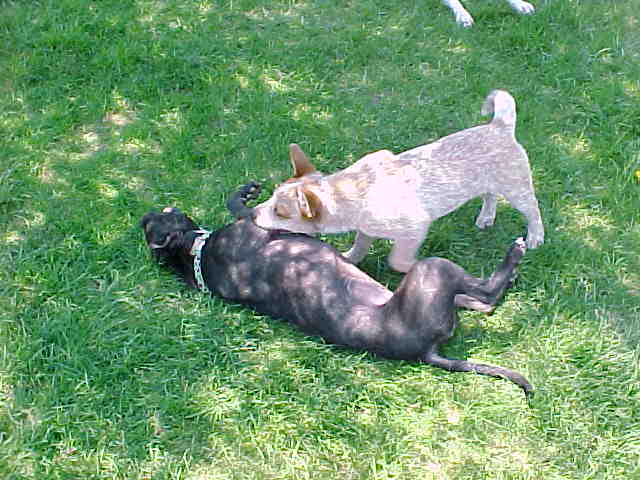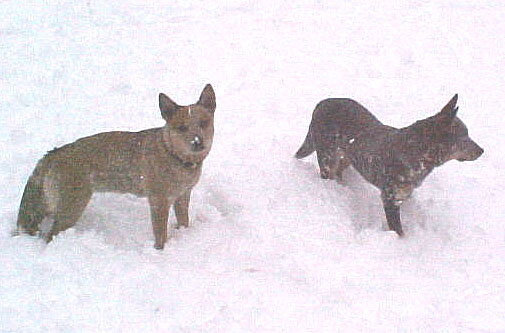 Snow Angels

AKC Champion Timbers Tennesse Rain
Another AKC Champion blue speckled bitch out of our Teddy and by Crush!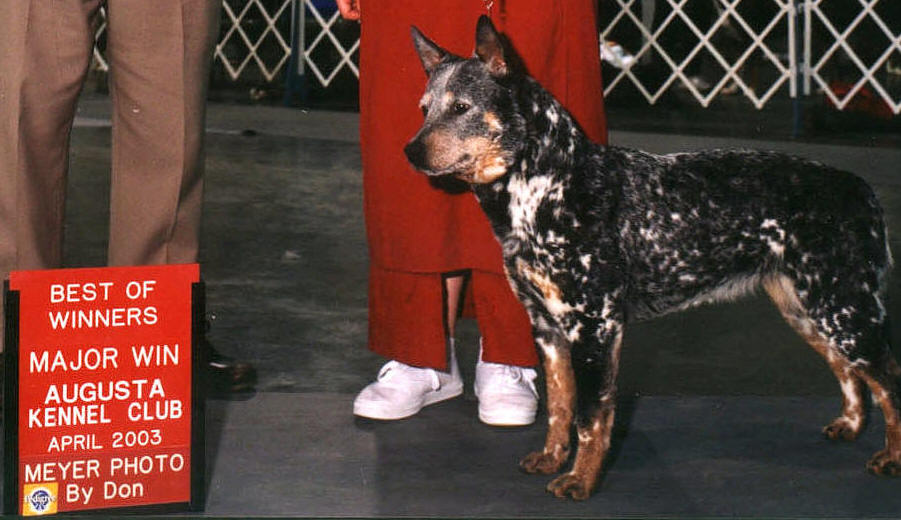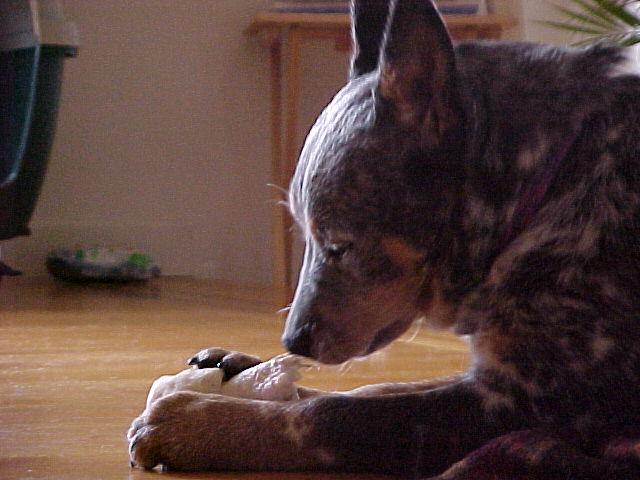 For more info or to contact Lisa, click here: lisa@timberkennels.com

HOME | PUPPIES | BLOODLINES | PHOTO GALLERY | PUPPY HOPEFULS | HORSES | PEDIGREES | ALINA | CRUSH | TANK | PINKY | LOVEYDOVEY | SKYE | BRIANNA | CONTRACT | LINKS |