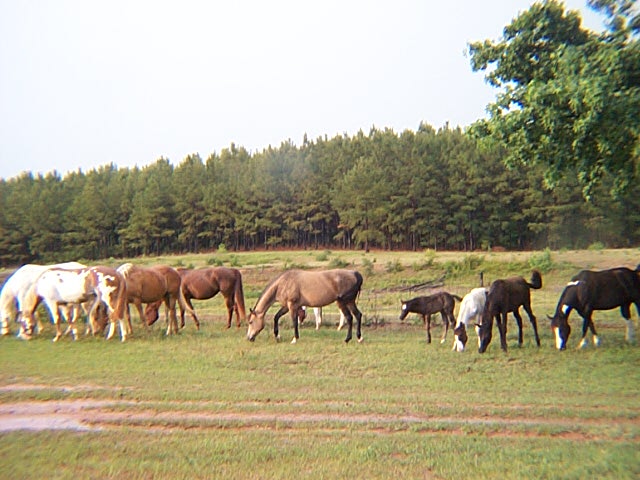 For Sale: 2000 APHA homozygous bl/wh tovero stallion
"Skys On A High" Medicine hat, blue eyes with natural black eyeliner, professionaly reining trained as a three year old by the respected NRHA/NRCHA trainer Chip Stewart!, Been used as broodband sire since, all testing complete (hypp N/N, EE, APHA DNA typed), proven producer, very well mannered, trails! Own son of APHA Champion, Mr Sky High! Dam is black AQHA Freckles Treasure by Hix Leo Bar! Very talented and quiet stallion.
High is for sale at $3,500. Stud fee: $500 LFG. 90%+ color producer. Serious inquries only. Contact owner Lisa Bowman at lisa@timberkennels.com or call 478-552-2795 or 404-617-1218.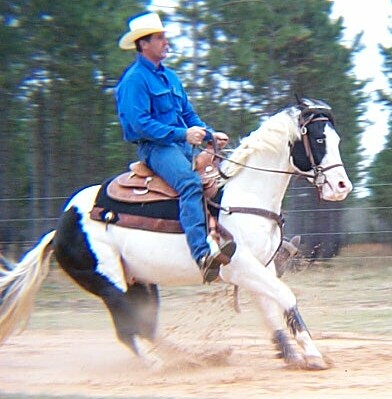 SOLD: APHA 2004 "Dealing With Gold"
Palomino overo mare, rides arena and trail, calm, smart, reining/performance bloodines.
SPORT horse or event prospect, standing 16 full hands, tall and athletic, proven producer of one cremello colt with blue eyes,
See more details on Blondie at our broodmares page.
Contact Lisa Bowman at lisa@timberkennels.com or call 404-617-1218 or 478-552-2795.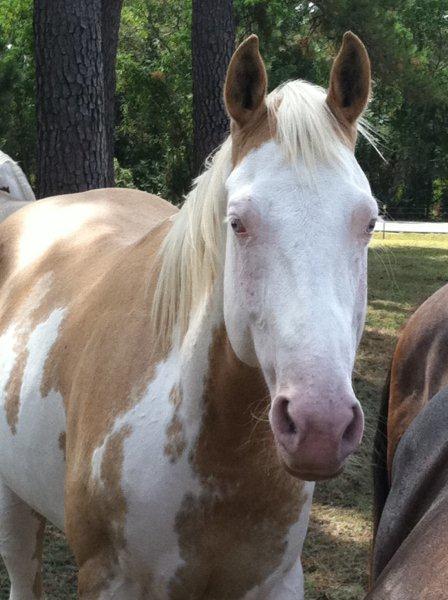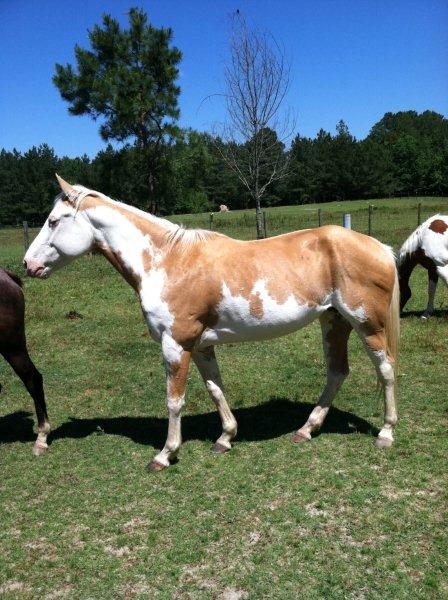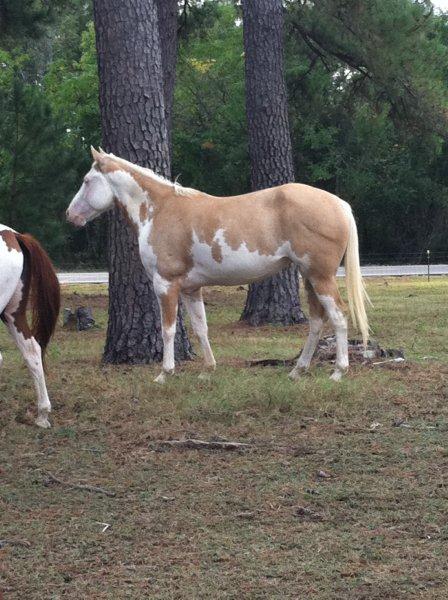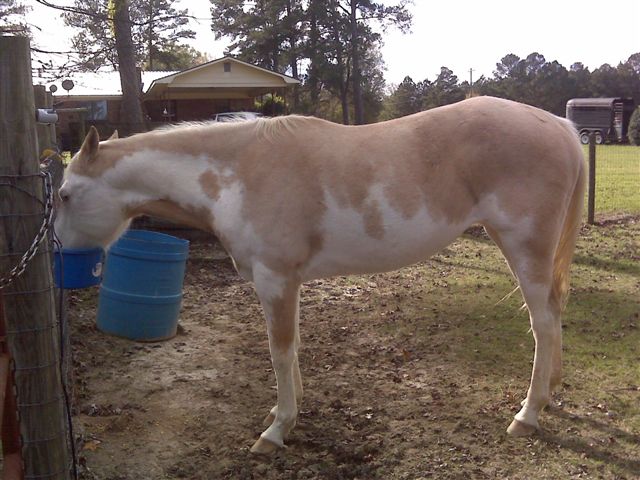 Sandi passed away Summer 2013. We miss her dearly! My beautiful dun baby!!
2007 APHA solid dun filly
"Sandi Done Dun It", dam is Reayes Hope N Hustle, ROM Reining mare. by Huslers Ole Man, APHA Superior Champion.
Sire is Boogieman Dun It, ROM reining sire, by Hollywood Dun It, first million dollar reining producer!
Born 5-21-07. Imprinted. Been out on pasture 24/7. Very kind and loves to be handled! $5500 to good home only!
See details on our foals page!
For more info or to contact Lisa, click here: lisa@timberkennels.com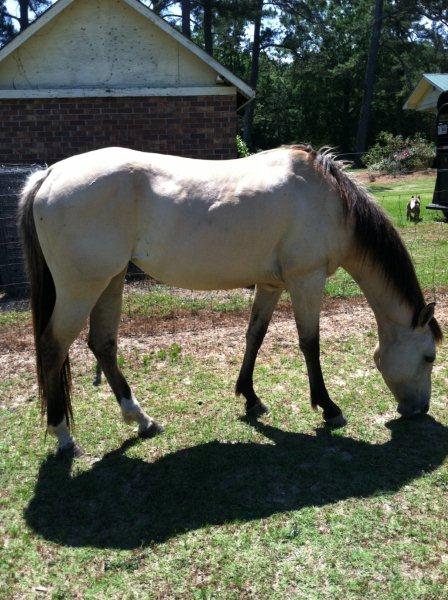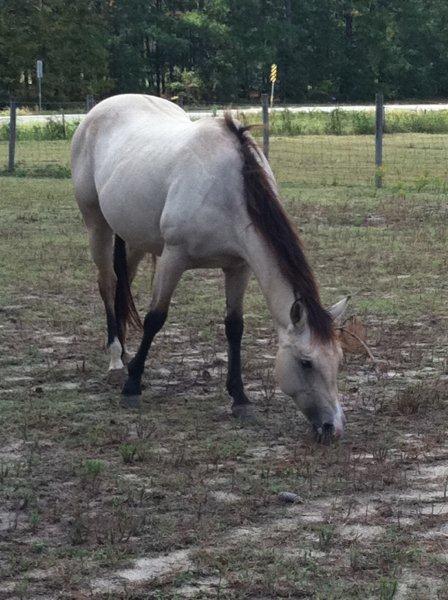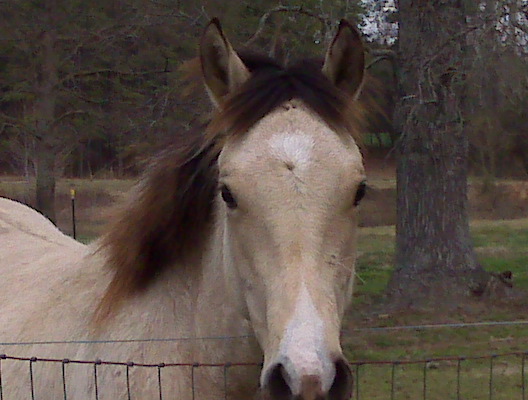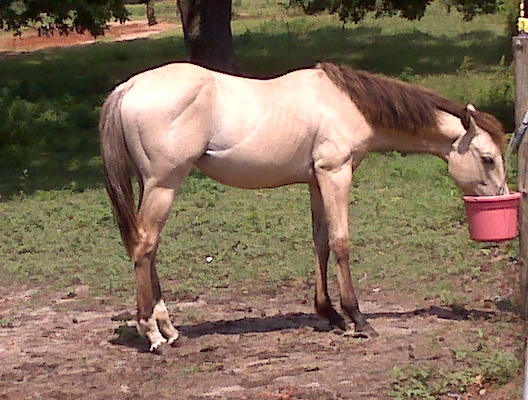 <


Dirty Flirt

For sale: 2001 Grullo 14.2h APHA B/S mare, "Dirty Flirt", She joined our broodmare band in 2007 and is enjoying quiet riding trails! She is arena trained, changes leads, figure eights, etc! Her sire is Even Dirty by Dirty Sonny and her dam is Tobys Whiskers Cross by Tee Otoe. King Dulce, Sonny Dee Bar, Smokey Tee and Hy Rank are all on her papers. Lizzie is straight Three Bars and King bred with lines going to Otoe, Leo, Jet Deck, Rey, Clabber and Go Man Go! Producer of 2 loud grullo foals, one colt and one filly. Lizzie is $2500 to good home only!
For more info or to contact Lisa, click here: lisa@timberkennels.com
Dirty Flirt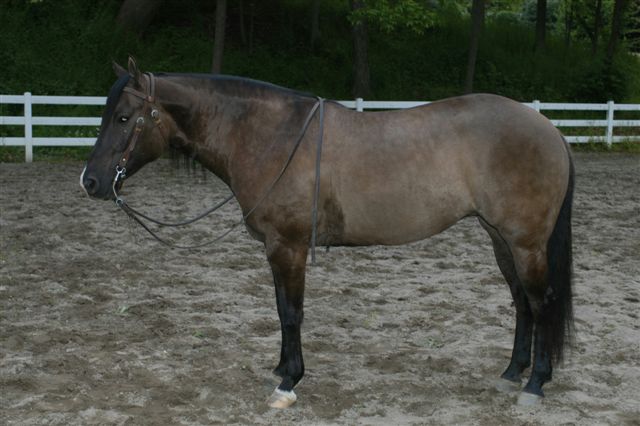 Serious offers will be considered on all stock. Call Lisa at 478-552-2795 or 404-617-1218! Email Lisa at lisa@timberkennels.com for complete details!


2012 NEWS: Thanks Peg for this beautiful 5 year old liver chesnut gelding sired by Nu Chex!
Money earning Reiner trained by THE Bill Norwood! Sweet! Chunky is going dirt road and trail riding!