Champion Timber Ranch Queen
This smooth moving red bitch named Pinky finished her AKC Championship title on August 29, 2002 earning Winners Bitch award for 2 points and her title! She's develped a tradition of winning taking Best of Breed/ Best of Winners/ Winners Bitch for a 3 point major at The Newnan Kennel Club on September 23, 2001! She was only 9 months old! On May 5, 2002 she won Winners Bitch for 2 more points! She also won Winners Bitch September 22, 2001 at the Atlanta Kennel Club! Her first weekend out September 2, 2001 she took Reserve Winners Bitch out of a 5 point major at the Crossroads Show Cluster! She earned three Best of Winners awards three days in a row at the Crossroads Cluster shows in Atlanta on February 1-3, 2002! WOW! What a beautiful bitch! Congratulations Pinky! We love you!
See Pinky's own web page at Pinky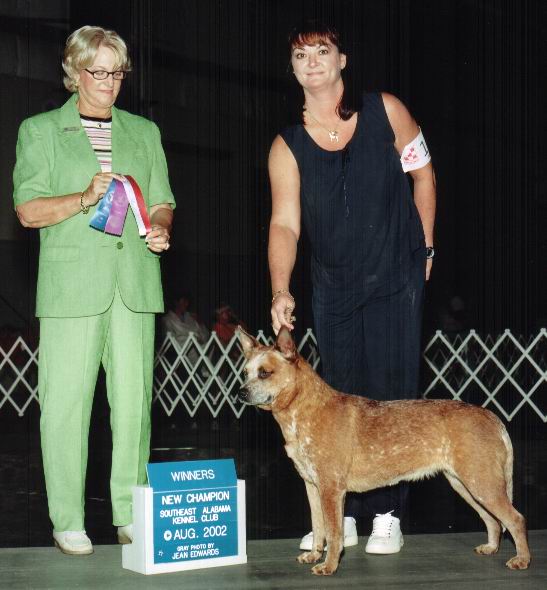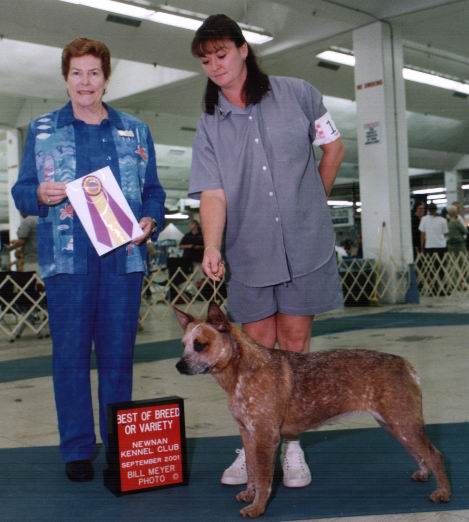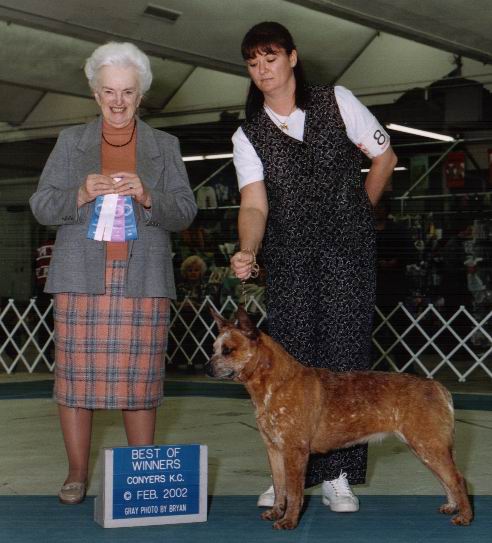 Alina Vom Eisplatz
Timber Kennels is proud to announce Alina's exciting conformation wins in the USA and Germany! Aside from 4 German conformation class wins prior to her importation by Lisa, Alina and Lisa took a hearty 4 point major at the Columbus Kennel Club in Perry, Georgia on Septmeber 1, 2002 - just three months after her arrival into the USA! Another 4 points were earned in April 2003 at the Peach Blossom Cluster Show! She was adored by Judge Donald Booxbaum who awarded her Best of Breed and 2 points at the Kennesaw Kennel Club on October 2003 based on her "excellent substance"! Alina went Winners Bitch 3-27-05 earning a 3 point major at Twin Brooks Kennel Club under Judge Don Rogers! Alina was whelped 8-14-00 an passed away Septmeber 2006. Optigen tested prcd Pattern B! Her sire is European Ch Landmaster U Show Them How and her dam is Cattlefarm's Blue Beavers Vom Eisplatz. Alina finished her show career with 11 AKC points with both majors!
We miss our German girl! We love you Alina!
See Alina's own web page with more show photos and photos of her famous parents! Click here: Alina!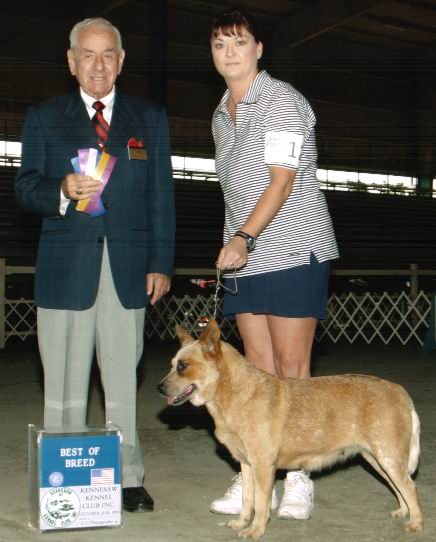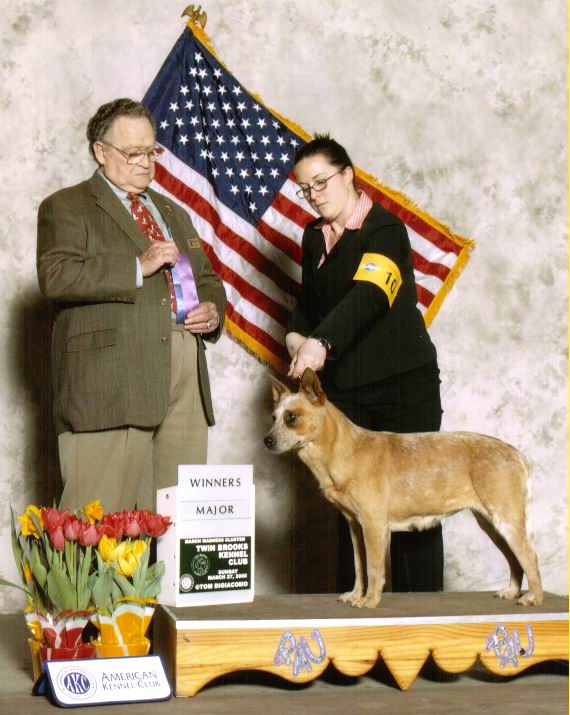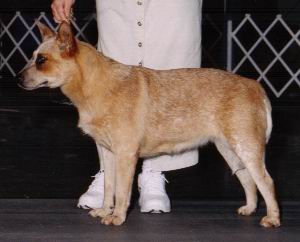 Timber Kennels loves and misses you!
To purchase your next AKC Champion, please contact Lisa at lisa@timberkennels.com

HOME | PUPPY HOPEFULS | CURRENT LITTER | PUPPIES | BLOODLINES | HORSES | PEDIGREES | PHOTO GALLERY | ALINA | LOVEY | CRUSH | SKYE | BRIANNA | HAY | CONTRACT | LINKS |